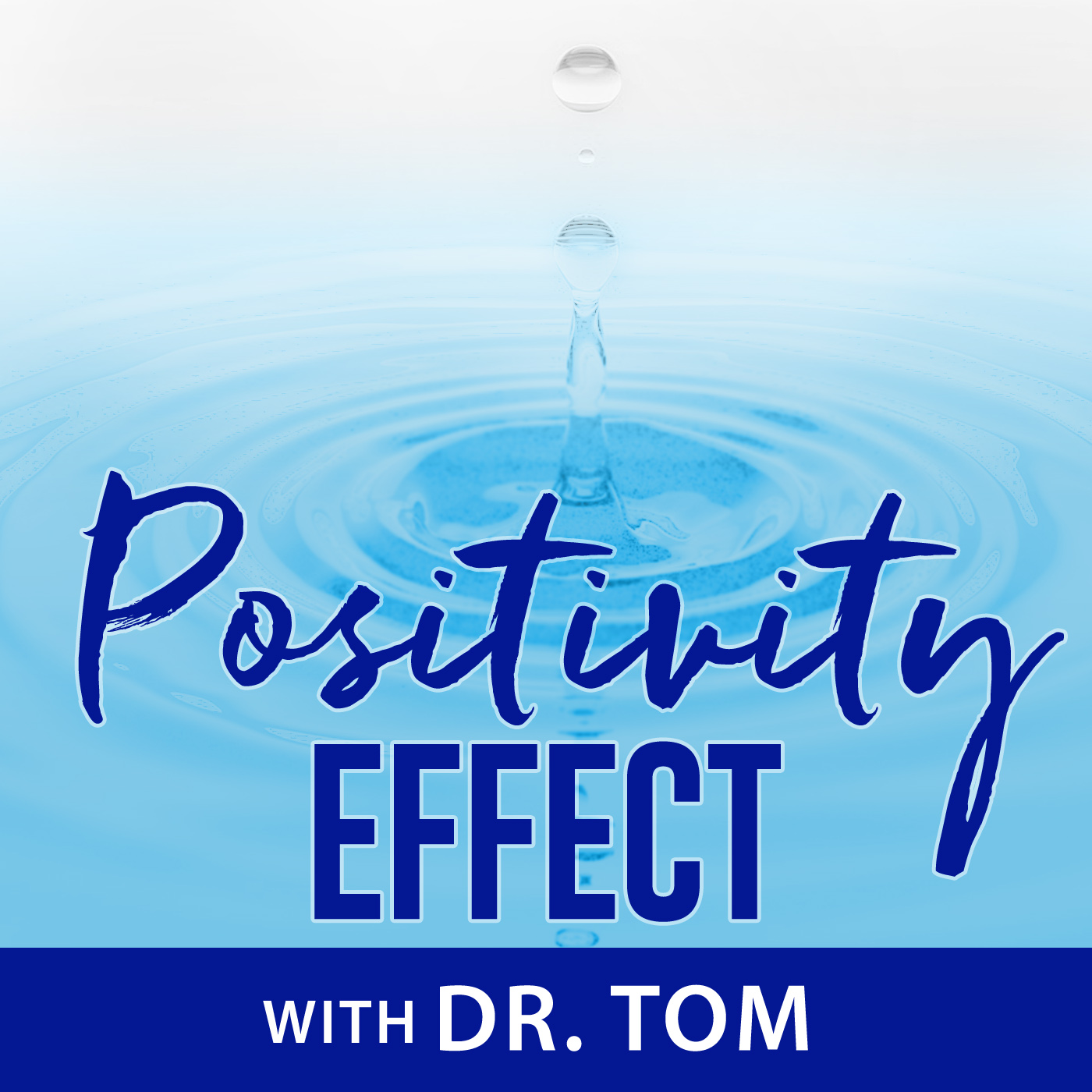 Positivity Effect | weekly chats about positive thinking, gratitude & personal development/empowerment. Join the host Dr. Tom each week to talk about good vibes, improving our lives and creating a ripple effect of positivity throughout our own world. It's more important than ever today to surround yourself with messages and people who will support and uplift you to be the best you can possibly be while you live out this incredible thing we call life.
Episodes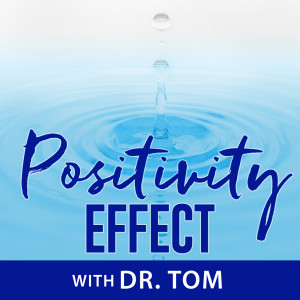 Tuesday Jun 02, 2020
Tuesday Jun 02, 2020
Tackling 2020 fears, growth mindset pivots and strategies on how to consciously live with vibrance
Dr. Tom is joined on today's podcast by a good friend Dr. Elyse Tursi. As a rising expert in the field of holistic and functional medicine, Dr. Tursi has made it her mission to help people understand how to heal themselves naturally and from within by approaching the body as a whole complete puzzle. Through her own trials, tribulations and sweat equity has gathered strategies over the years that have led her down the path of true health and wellness. If you have the pleasure of meeting Dr. Tursi, you know that she vibrates at a different frequency so to speak and you truly get the vibe that you amongst someone who takes health and wellness seriously when you are in her presence. So many times you meet someone who is a coach in some discipline but they aren't living up to what they preach. Thankfully, Dr. Tursi is the real deal. She is an individual who truly lives by what she preaches and I for one really appreciate that. I highly recommend listening to this episode a few times as Dr. Tursi drops so many nuggets that will aid you in your own personal journey towards vibrant health and wellness. 
In this episode Dr. Tom & Dr. Tursi chat about:
A young man who developed a "good news only" newspaper for his local town

Why it's more important than ever to dig in and spread positive energy
How we can all set a positive example
The true power of choice
Why Dr. Tursi chose a path to help people holistically
The power benefits of compounding habits
The "airplane analogy" and how it applies to our wellness
Why we need to live what we preach
Healthy ways to approach to the current fears we may be experiencing (especially right now)
What is the number one question have been asking Dr. Tursi in the last three months
Adrenal fatigue…what is it? How do you get checked for it?
Okay..so you have adrenal fatigue..where do you start?
Cognitive Dissonance?! What is that!?
How to implement positive changes amidst these uncertain times
How "avoiding infection" is not the whole answer and why honing in on your wellness is
The Man In The Mirror Poem
How these difficult times can be viewed as a gift
Healthy alternative/swaps for our favorite "traditional" foods and snacks
The one thing you need to do now that will help you improve every aspect of your life
The importance of maintaining trust with yourself and starting small
CLICK HERE to learn more about Dr. Tursi and how she can help you
CLICK HERE for Dr. Tursi's Youtube channel
and check her out on Instagram @dr.elysetursi
"Fear lowers your immune system by 75% percent" - Dr. Tursi
I love hearing from you and how the Positivity Effect has helped you in your life. If this episode brought you value, please share it with a friend. I am open to suggestions for topics! CLICK HERE to leave me a message. - Dr. Tom
Another episode of The Positivity Effect goes live next week - Stay Tuned !!!